EVO VELOCITY TRIO FAST HAIR REMOVAL , DIODE MACHINE 755NM 808NM 1064NM
The high speed diode market
The system has both the single-shot function and the super high-speed micro-pulsing (10 Htz) on board as well. Another unique option on the Trio is having BOTH a large spot size, AND high speed micro pulsing. In the past clinicians had to choose from either large spot (Duet or Vectus), and single pulse only for high speed. OR Small spot if the clinician wanted the high speed micro pulsing at 10 Htz. Now you can have both in one machine, large spot and micro pulsing. And the reliability you need to compete in today's price competitive market. The Trio is the answer to all your needs, your patients will be singing your praises about their results, as well as comfort level, and speed of treatments. Win, win, and another win as they say.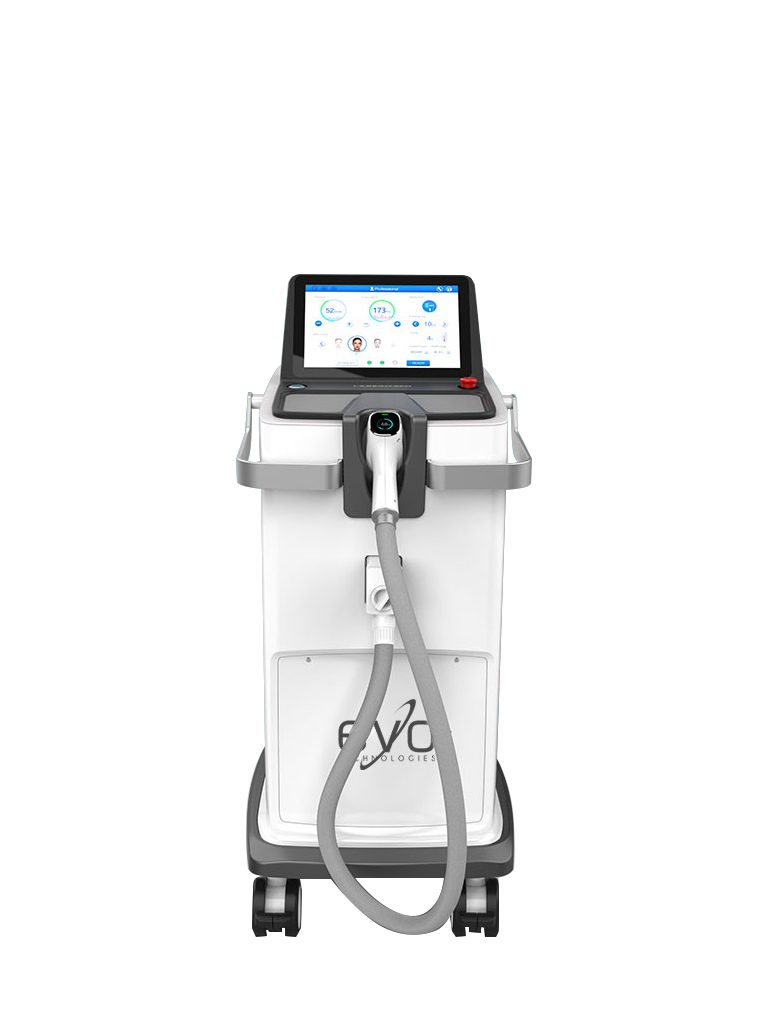 Description
The EVO Velocity TRIO is designed to meet the current demand for an efficient laser hair removal system that meets the stringent standards of today's competitive environment.
FAST HAIR REMOVAL 
High speed/pain free diodes have become the preferred method for hair removal due in part to the low annual maintenance costs associated with using a diode (20 million pulses or more per handpiece), and now adding the 755 nm option, as well as the 1064 nm option brings the high speed diode market full circle to the all-inclusive method for all skin and hair types.