eVo Technologies offers a full line of cosmetic lasers, IPL systems, body contouring systems, and the new eVo-Fractional resurfacing pen. We are FDA Cleared and CE rated.
THE HIGHEST QUALITY COMPONENTS
The eVo takes the highest quality components and has it manufactured for the best price and warranty on the market.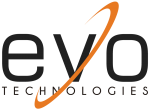 Contact us
Hours of Operation:
9:00 AM – 6:00 PM
Send us a Message
GET IN TOUCH