EVO Technology 1-Year Warranty INCLUDED IN PURCHASE PRICE
EVO Technology Is now offering the longest term and most comprehensive warranty in the industry. Why? Because we can!
The EVO Technology products are so reliable and robust, that we can offer a longer warranty than most. In the past purchasers often had to sacrifice quality for price, or price for quality. This meant purchasers had to either OVERPAY for quality, or buy inexpensively, while settling for lower quality. Now you can have price AND quality.
EVO Technology was founded under the principle that our customers would no longer have to "settle" for less in ANY aspect.
EVO Technology offers quality products, safety, excellent results, the best warranty on the market, AND ALL at an affordable price. And our warranties are even transferable, we charge no re-certification fees like many manufacturers. We will even service secondhand users as well. This helps the values of EVO Technology lasers remain more stable, and hold better values over time.
Combined with EVO Technology now being a Parts4Laser/Laser-Tech company, we have not only the resources, but also the know-how and network to support service and warranty needs quickly, and effectively.
We welcome your inquiries and phone calls ANYTIME to discuss all facets of not only our warranty and service, but EVO Technology's mission altogether.
Warranty Inclusions:
EVO Technology offers a 1-Year Warranty Programs INCLUDED in Purchase Price
Warranty Details:
Handpiece has 1 year pulse warranty on Diode handpieces. Regardless of usage time, with MAXIMUM of 1 year, whichever comes first.


Base unit is covered for full 1-Year, regardless of HP pulses, and apart from handpiece warranty.

Standard warranties apply to all IPL and laser handpieces, as well replacement costs, 1-Year. On Base Units the same 1-Year program applies. C02 tube warranty is 1-Year, unlimited pulses.
Note: The 1 year warranty is INCLUDED with purchase price. All other manufacturers charge additional fees ranging from 5000-20,000 for warranties beyond 12 months. Our 1 year warranty program is included at purchase price, and is FAR LESS than any competitor on today's market. The only additional fees are performing preventive maintenance in years two & three. Again FAR less than purchasing additional warranty programs for years two & three with any other manufacturer we know of. This is the most comprehensive and robust warranty offered in today's market.
Have any questions? Call Us Today!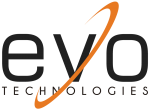 Contact us
Hours of Operation:
8:00 AM – 6:00 PM
Send us a Message
GET IN TOUCH