EVO ALSO OFFERS THE MOST GENEROUS TRADE-IN PROGRAM AND TRADE-IN VALUES FOR YOUR EXISTING EQUIPMENT
Whether you are upgrading from older equipment, or have equipment down and are just "ready for new". We accept all trades from almost any manufacturer, and at very fair market values. Even non-functional equipment has value, and we will do our very best to assist you in recouping some of that remaining value.
Since we are not overpriced when we sell, we also do not "pad" the trade in value with what would have been a discount anyway. We give real values, real discounts, and we are extremely fair.
We are so confident in our trade program, we will even buy your trade even if you don't buy an eVo. We are here to serve as a resource, sell quality equipment, at affordable prices, and have thousands of happy customers.
Whether product quality, affordability, safety, ease of use, unsurpassed results, easy financing, and even taking trades, eVo puts its best foot forward. As they say "we check all the boxes". We treat our customers like we like to be treated. Nobody is perfect, but if we strive for perfection, we will certainly "catch excellence".
Call or email anytime, we welcome your feedback and look forward to your calls.
Have any questions? Call Us Today!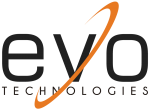 Contact us
[rt_contact_box_style contact_box_email="sales@evolasers.com" contact_box_phone="844-344-3646″]
Hours of Operation:
8:00 AM – 6:00 PM
Send us a Message
GET IN TOUCH
[rt_cf7_style radiant_submit_border_color="" radiant_background_color="#f8f8f9″ radiant_font_color="#030712″ radiant_border_style="solid" radiant_border_color="#adadae" radiant_border_bottom="1px" radiant_font_focus_color="#030712″ radiant_background_focus_color="#f8f8f9″ radiant_focus_style="solid" radiant_focus_color="#1d4fce" radiant_focus_bottom="1px" cf7_content_css=".vc_custom_1528692042582{margin-top: 0px !important;margin-right: 0px !important;margin-bottom: 0px !important;margin-left: 0px !important;}"]
[/rt_cf7_style]