The Only Portable Pain Free / High Speed / 10 Hzt Diode On The US Market
The EVO-Velocity TT is the new table top (transportable) high speed/pain free diode laser hair removal system. The Velocity-TT is the ONLY table top diode with 10 Htz micro pulsing for unsurpassed speed, and most of all efficacy. Compared to the Lightsheer ET-400, the Velocity has both a larger spot size (12X12 vs. 9X9), and the EVO offers BOTH standard stamping, AND 10 Htz super high speed pain free function. You can now do a full back hair removal in 8 mins, with amazing efficacy as well. And totally pain free. The hand piece being the same as out flagship Velocity 810 comes with the same 5 Million pulse warranty as well. Quality, speed, efficacy, and all at an affordable price point. EVO has done it again.
[rt_button_style title="Request a Demo" align="left" link="url:https%3A%2F%2Fevolasers.com%2Fcontact|||"]
Have any questions? Call Us Today!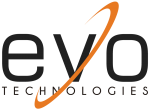 Contact us
[rt_contact_box_style contact_box_email="sales@evo-lasers.com" contact_box_phone="866-444-8883″]
Hours of Operation:
8:00 AM – 6:00 PM
Send us a Message
GET IN TOUCH
[rt_cf7_style radiant_submit_border_color="" radiant_background_color="#f8f8f9″ radiant_font_color="#030712″ radiant_border_style="solid" radiant_border_color="#adadae" radiant_border_bottom="1px" radiant_font_focus_color="#030712″ radiant_background_focus_color="#f8f8f9″ radiant_focus_style="solid" radiant_focus_color="#1d4fce" radiant_focus_bottom="1px" cf7_content_css=".vc_custom_1528692042582{margin-top: 0px !important;margin-right: 0px !important;margin-bottom: 0px !important;margin-left: 0px !important;}"]
[/rt_cf7_style]