eVo Lasers is the culmination and combination of over 30 years experience in lasers in the cosmetic laser industry.
WHY CHOOSE EVO?
eVo was born out of extensive experience in today's laser market. In order to succeed, you need speed, efficacy, and quality. In the past, this meant spending at least $60,000-100,000. eVo offers an affordably priced alternative, in addition to unparalleled quality, backed by an unsurpassed warranty.
Cut Costs & Get the Competitive Edge
Fast, effective, affordable, and BEST warranty on the market
In today's highly competitive market, lasers are receiving more use than ever (ie. Groupon, LivingSocial, and high-volume centers). Lasers must not only be fast and efficacious, but also affordable while providing a SOLID warranty. Most of all, they must impart QUALITY THAT LASTS.
Introducing the All-New "Simmer Module"
New innovation improves efficiency and quality
eVo offers some of the most robust diodes made, and also represents the only manufacturer to utilize a "simmer module" for optimum diode efficacy. This means rather than the diode turning all the way "on-off," they sit in ready mode. This improves efficacy and extends the life of diodes significantly (See warranty for more confidence in this provided quality).
Speed
SHR & FHR
The eVo has both the SHR (standard hair removal) stamping method (like the Alma Soprano, Lightsheer, DioLux and Emvera), and ALSO the new FHR (Fast Hair Removal). This provision is not only super high speed but also "Pain-Free." See our Chilling process for more about overall patient comfort.
A Whole New Level of Comfort for Your Patients
The eVo Velocity has the trifecta of cooling modules
The eVo offers:
• Semiconductor chilling
• Water chilling
• Air cooling
This allows us to deliver maximum power, quickly, safely, and efficaciously. See below point for more information on eVo's powerful abilities.
"Pain-Free Frequency" + Most Robust Power
Delivers as much as 25j/cm2, at 10 Hz!
At 10 pulses per second, eVo runs at the industry standard for the "pain-free method" (Same as LightSheer, Alma Soprano, DioLux, and Emvera).
However, what's more unique is the eVo-Velocity 810's ability to deliver as much as 25j/cm2 at 10 Hz! This is the most robust power on today's market. Most competitors are limited to 15j/cm2 at 10 Hz. This also further illustrates the quality of our diodes, power supply, and chilling systems.
[rt_separator_style separator_direction="left" separator_style="two" color="#f4f4f4″]
Fast hair removal = fast patient turnaround
Crush competitor prices while improving your bottom line
By offering triple cooling, maximum power at 10 Hz, and a 12×12 spot size, the eVo is one of the fastest hair removal systems available anywhere. The system will allow you to move more patients through your office in less time.
[rt_separator_style separator_direction="left" separator_style="two" color="#f4f4f4″]
No Consumables
Don't pay tens of thousands of dollars in consumables
eVo requires no consumables or "licensing fees" which many manufacturers are using to drive their bottom line while reducing YOUR bottom line. We like happy, successful customers!
[rt_separator_style separator_direction="left" separator_style="two" color="#f4f4f4″]
Best 1 Year Warranty
The most robust and long-term warranty on the market today!
How is eVo able to offer such a strong warranty?
We use the highest quality diodes, the most robust power supplies, and the eVo machines are built for speed and use. We'd rather sell more lasers than make our money on service.
Because the laser and diodes are such high-quality, we are able to offer better and longer warranties. Warranties and ownership are also transferable with no "recertification fees", or ownership transfer fees. Many manufacturers are implementing these fees to drive new sales while hurting existing customers.
•  Warranty is included with purchase, there is no "upcharge", or extension fees
•  Transferable warranty to boost resale value
•  Even customers doing Groupon, LivingSocial, and other high volume programs now have rock solid warranty coverage options
Have any questions? Call Us Today!
Physician Training
An experienced medical professional will come to your office to train you and your staff nationwide!
• Remote live Skype training, and on-site training and certification.
• Consultative services on how to be successful in the cosmetic laser market. Use our many years of experience to avoid mistakes when starting or growing an existing laser program.
• Post-sale follow-up training and consultations.
[rt_separator_style separator_direction="left" separator_style="two" color="#e0e0e0″]
Highest Quality Components
We use only best quality components
The eVo takes the best, highest-quality components from around the world, manufacturing for the best price and warranty on the market today.
• German diodes
• Italian water systems (same as Cynosure and Alma)
• German radiator fans
• Water filtration systems and heat exchanger manufactured in the good ol' U.S.A.
[rt_separator_style separator_direction="left" separator_style="two" color="#e0e0e0″]
Trade-in Program
Trade in your old lasers, and save!
We offer in-house trade-in programs and give FAIR market values for trades. We even buy for cash. Call for a free valuation of your lasers, anytime.
FINANCING
eVo offers several financing options and even long-term rent-to-own options. Our medical
financing and sales specialists can help you with purchasing or leasing the equipment you need
to successfully practice medicine.
[rt_button_style title="LEARN MORE" align="center" link="url:https%3A%2F%2Fevolasers.com%2Fcontact|||"]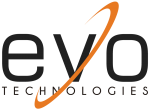 Contact us
[rt_contact_box_style contact_box_address="Parts4laser LLP
255 County Road
Tenafly, NJ 07670″ contact_box_email="sales@parts4laser.com" contact_box_phone="Toll-Free: 866-444-8883
Office: +1 201-588-9858″]
Hours of Operation:
9:00 AM – 6:00 PM
Send us a Message
GET IN TOUCH
[rt_cf7_style radiant_submit_border_color="" radiant_background_color="#f8f8f9″ radiant_font_color="#030712″ radiant_border_style="solid" radiant_border_color="#adadae" radiant_border_bottom="1px" radiant_font_focus_color="#030712″ radiant_background_focus_color="#f8f8f9″ radiant_focus_style="solid" radiant_focus_color="#1d4fce" radiant_focus_bottom="1px" cf7_content_css=".vc_custom_1528692042582{margin-top: 0px !important;margin-right: 0px !important;margin-bottom: 0px !important;margin-left: 0px !important;}"]
[/rt_cf7_style]